* UNICEF: Supporting access to early education for children in rural Mongolia

* 26 Apr 2007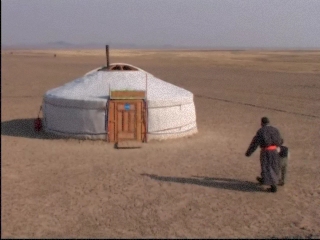 By whatever transport available, parents bring their children to a lone Mongolian Ger on a vast dry plain. Inside, young boys and girls are learning a popular folk song. This a typical Mongolian mobile kindergarten.

It is a rare luxury in rural regions like this, where animal herding families migrate several times each year, often settling far from any town. Less than 45 percent of Mongolian children receive any form of early education.

This preschool takes an approach in line with the people's nomadic nature: if children can't come to the school, take the school to the students. Instead of in a permanent building, classes take place in a traditional Ger, the felt tent that Mongolians commonly call home. The Ger travels seven to eight times each year, bringing preschool within reach of families as far as 120 kilometers away.

SOUNDBITE (Mongolian) – Badamragchaa, Preschool teacher: "Compared to the fixed kindergartens, this form is more convenient and provides much needed early childhood education to the very young children, because it suits the lifestyle of the herder families in the area."

UNICEF supports an effort to improve access to education in rural Mongolia, where enrolment is lower than most of the country, and drop out rates are sharply higher, particularly among boys.

SOUNDBITE (English) – Bertrand Desmoulins, UNICEF Representative: "What we have noticed is that those boys who are not finishing school are from herding families and from families who did not have the opportunity to put the children in the pre-primary school."

According to UNICEF, children who attend kindergarten or take part in other, alternative forms of preschool activities perform much better in primary school and are less likely to drop out. Whether on a permanent playground or on the open steppes, more children in Mongolia are finding an early start to their education is now within reach.

In Zavkhan, Mongolia, this is Steve Nettleton reporting for UNICEF Television. Unite for children.